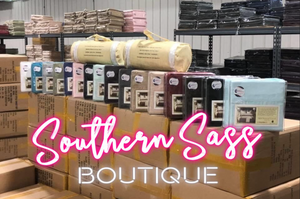 1800 THREAD COUNT SHEETS SETS
Regular price
$10.00
$0.00
Unit price
per
These are high strength, wrinkle-free, microfiber yarn, 4-piece sheet sets (comes with 2 pillowcases) . You are guaranteed to receive at least a "soft touch as a" 1800 thread count 100% Egyptian cotton sheet set. They are all 100% guaranteed to be free of defects and pilling. 
 PLEASE NOTE : FINAL SALE ONCE OUT OF THE PACKAGE. 
Dries Super Fast On Medium Heat in 20 Minutes.
18″ Deep Pockets with Elastic All Around Will Fit Memory Foam, Custom Number and Double Pillow Top Mattresses.
Hypoallergenic and Great for Allergies, Sensitive Skin, Eczema.
Anti-Microbial to Prevent Dust and Pollen from Adhering to Fabric
Stain Resistant So That Stains Don't Set as Quickly.
Warm Sleepers Stay Cool, Cool Sleepers Stay Cozy.
More Breathable and Lightweight than Most Fabrics, Including Cotton. 
Colors Will Not Fade, Whites Will Not Gray or Become Dingy from Laundering.
Comes Out of Dryer with No Wrinkles 
** The sheets do not come with pillows**  Pillows must be ordered separately.
---